Shredding Event 2019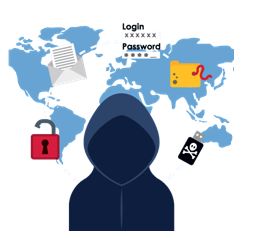 Protect Your Sensitive Information!
Identity and data theft are an ever-increasing danger in the world today. Thus, the proper disposal of outdated documents, with sensitive information, is more important than ever before! Please join us next week at our 2019 Shredding Event. Drop off and shred your old, sensitive documents and at the same time, sign up for e-delivery for your account statements.
Drop of your old sensitive documents at:
Our Geneva office, Thursday, April 25th, from 1:00pm to 4:00pm (409 S. Main St, Geneva, NY 14456)*

Our Fairport office, Friday, April 26th, from 1:00pm to 4:00pm (6819 Pittsford Palmyra Rd, Fairport, NY 14450)
*Documents dropped in Geneva will be transported to Fairport Thursday evening for shredding Friday morning.
Organizing your Financial Records Guide - What to keep / What to Shred
In addition, bring your laptop or portable device and we will assist you in signing up for e-delivery of your statements. This will help to cut down on the amount of mail you receive each month as well as ensure that your neighbors don't accidently get your mail and find out what you're worth! Please call ahead and reserve a time window during the day for technical assistance to cut down on any waiting time.
We look forward to seeing you!
Kevin Henderson
Thomas Henderson
Mark Higgins
Thomas Higgins